This is what it's all about. When you support ADORE Houston with your donations or time, you give second chances to some great dogs who just need someone to care about them. You help dogs who are sick, hungry and alone on Houston's streets find homes where they're safe, healthy and surrounded by love. You change the world for these dogs — and for the humans who adopt them.
Max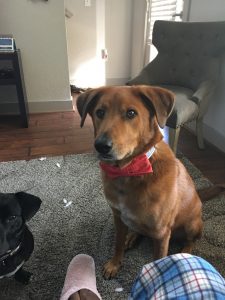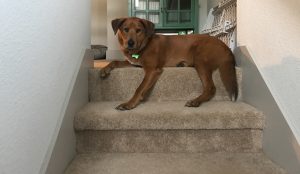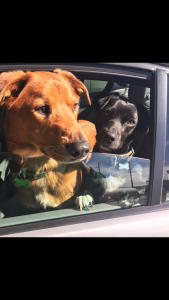 Meet Max!!
This beautiful boy is much more handsome in person than his pictures do him justice. Max would do best with an active family who will let him run out his energy in the backyard, or he would be a good jogging partner. Max is house trained and gets along with kids both big and small.He would do great in a home with other dogs as well.
His current parents love him a lot but they need to re-home hin only because their family is expanding and their home is not big enough for everyone.
Max is heart-worm negative, neutered, up to date on vaccinations, and micro-chipped.
Adoption or foster applications can be found on our website www.adorehouston.org
Email us at info@adorehouston.org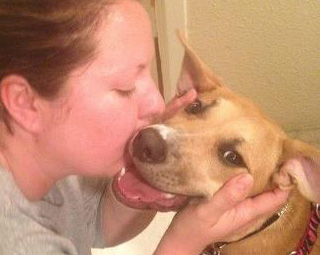 Bonnie Has Been Adopted!
This is Bonnie, she was adopted in January 2012. Bonnie is living with her fur-ever family the Nikolouzos' and what a lucky little girl she is.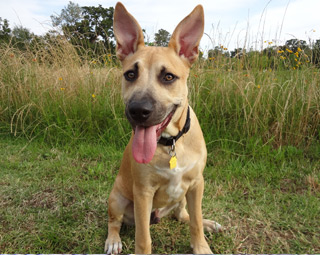 Barney Is Now Boss!
Barney and his siblings, Bonnie and Scooby were found in January 2012 living under a building. He now has a new name (Boss) and a new loving family. His mama, Maggie is featured on our home page and ready for adoption.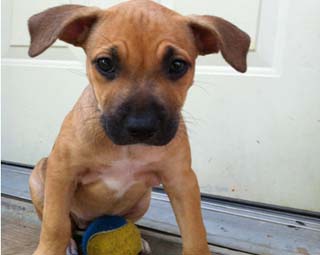 Pickles Has Been Adopted!
Pickles was just adopted by a lovely family. She now has a big back yard to play in and a little girl to play with.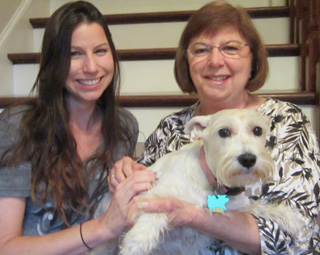 Gertie's New Family
Gertie is now in her Fur-ever home with her new family The Rogero's.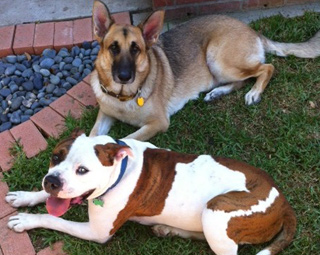 Champ Found FURever Home!
Our beloved and handsome Champ has been adopted. He is now living in sunny California with his new brother Rocco, who was also an Adore dog. We will miss you Champ but we are so happy that you now have your fur-ever home.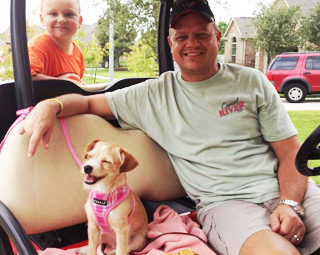 Tippy aka ChaCha was Adopted!
Tippy is so happy in her new home out in Fairfield, Texas. She has a new sister Sealy and a wonderful new family to call her own. Yay – Tippy!!!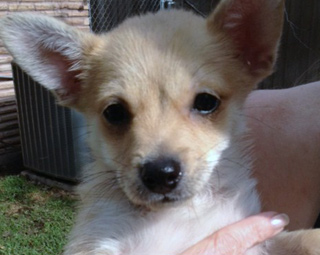 Chacho Has Been Adopted!
Chacho aka Loki has been adopted. Chacho – now Loki has a lovely new home out in Missouri City, Texas. Loki was truly one of the cutest puppies we ever had.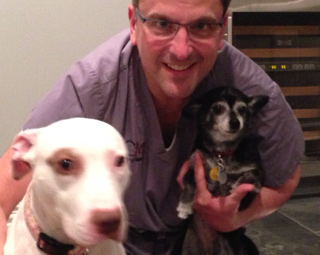 Bella Has Been Adopted!
This is Bella, now named Annabelle. When we found her she was living under a freeway trying to keep her 3 babies from starving. Annabelle now lives a blessed life with her new daddy Dr. Todd Ivy and her little sister Samantha.
Want to help us keep writing these success stories?
make a donation:
Your tax-deductible donation means we can
help more dogs get off the street and into
safe and loving homes.